NY Exchange could be
the safest hotel in the world
In our last Interior Design Insights post we were telling about restaurants conversions and working with building's heritage. This time we take you to New York, to a boutique hotel and guide you through the beautiful Art Deco building conversion into a boutique hotel and multifunctional space. Indeed, the safest hotel in the world will be located in the former bank entity with a swimming pool inside the bank safe. Intrigued? Let's travel around the hotel!
Historic building
Mini boutique hotel NY Exchange will be located in the 20 Exchange Place, a 57-story Art Deco building in the Financial District of Lower Manhattan. Formerly known as the City Bank-Farmers Trust Building, it was built between 1930–1931. It was ultimately sold in 1979. The building remained untouched since that time, what gives us the privilege to work with the historic building in the original Art Deco style.
To transform 8 floors of 20 Exchange Place into a 5* multi-functional space that consists of the mini boutique hotel of 13 rooms, the SPA, the cabaret and the gastronomic complex.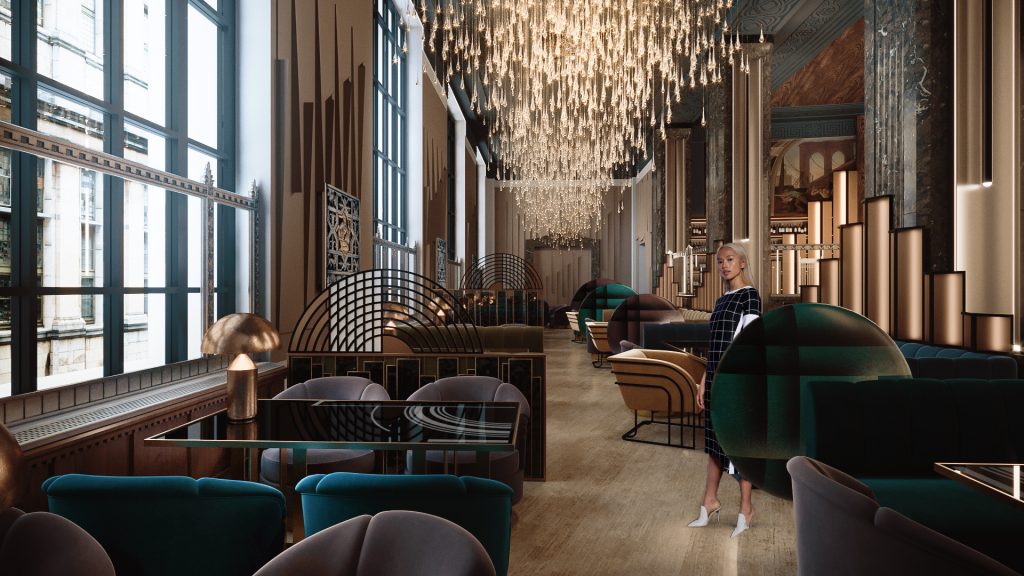 Image: a visualization of the NY Exchange restaurant zone
Art Deco heritage
The design concept takes aesthetic clues from Art Deco heritage of the venue fused with the contemporary materials and forms. We took the authentic Art Deco patterns and elements and scaled them up into modern forms of furniture and decorations.
Solutions
We made use of old safes, which remained from the bank facilities, spaces by locating swimming pool, lounge and wine cabinet inside them. The swimming pool is located in a huge two-level safe space.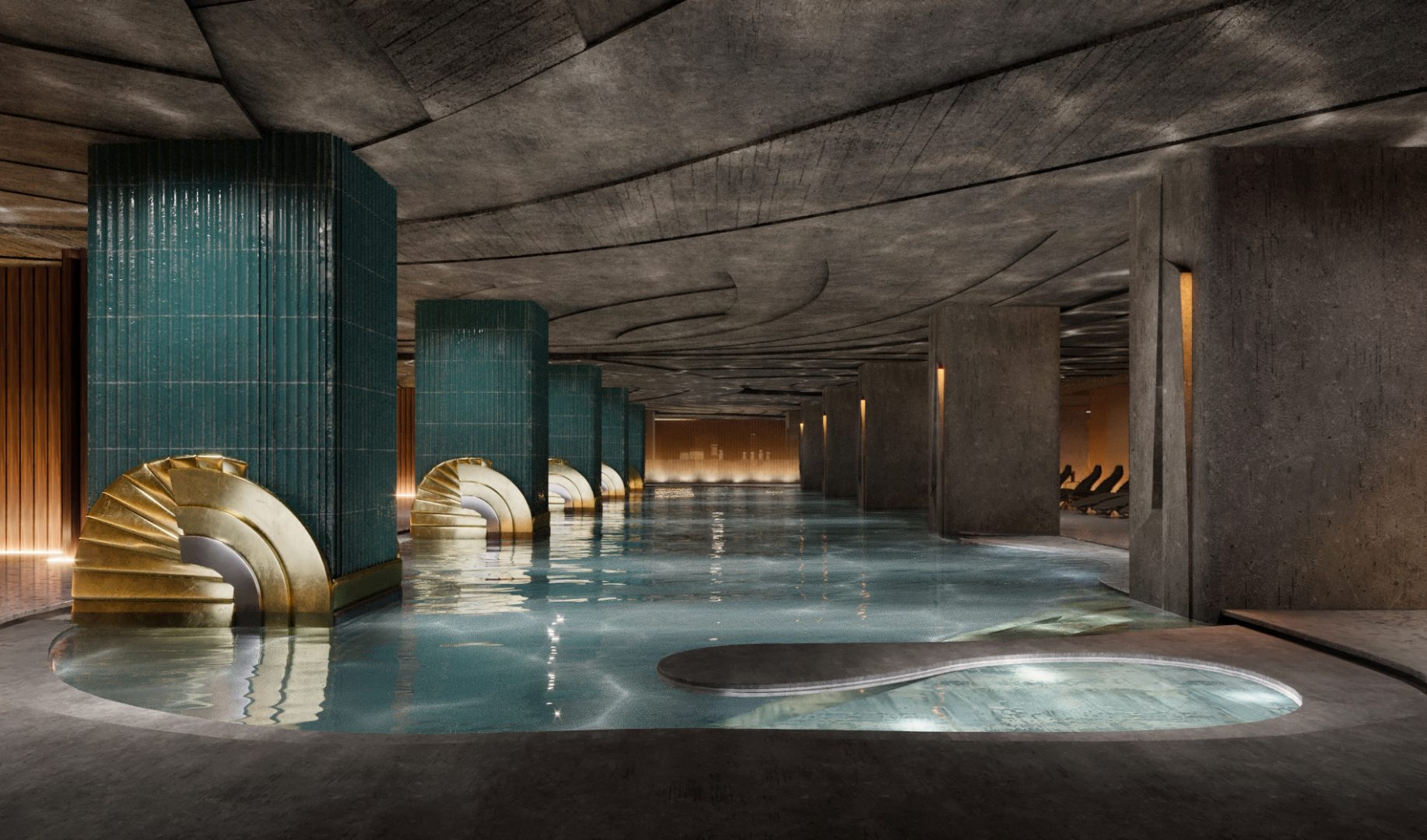 Image: a visualization of the NY Exchange swimming pool zone
Before the start of the concept development, we hired a specialist who analyzed the facilities of the building to find out whether we could make a niche for the swimming pool in the lift slabs of the safe. Luckily, that was a solid safe, what reduced the costs of the swimming pool development.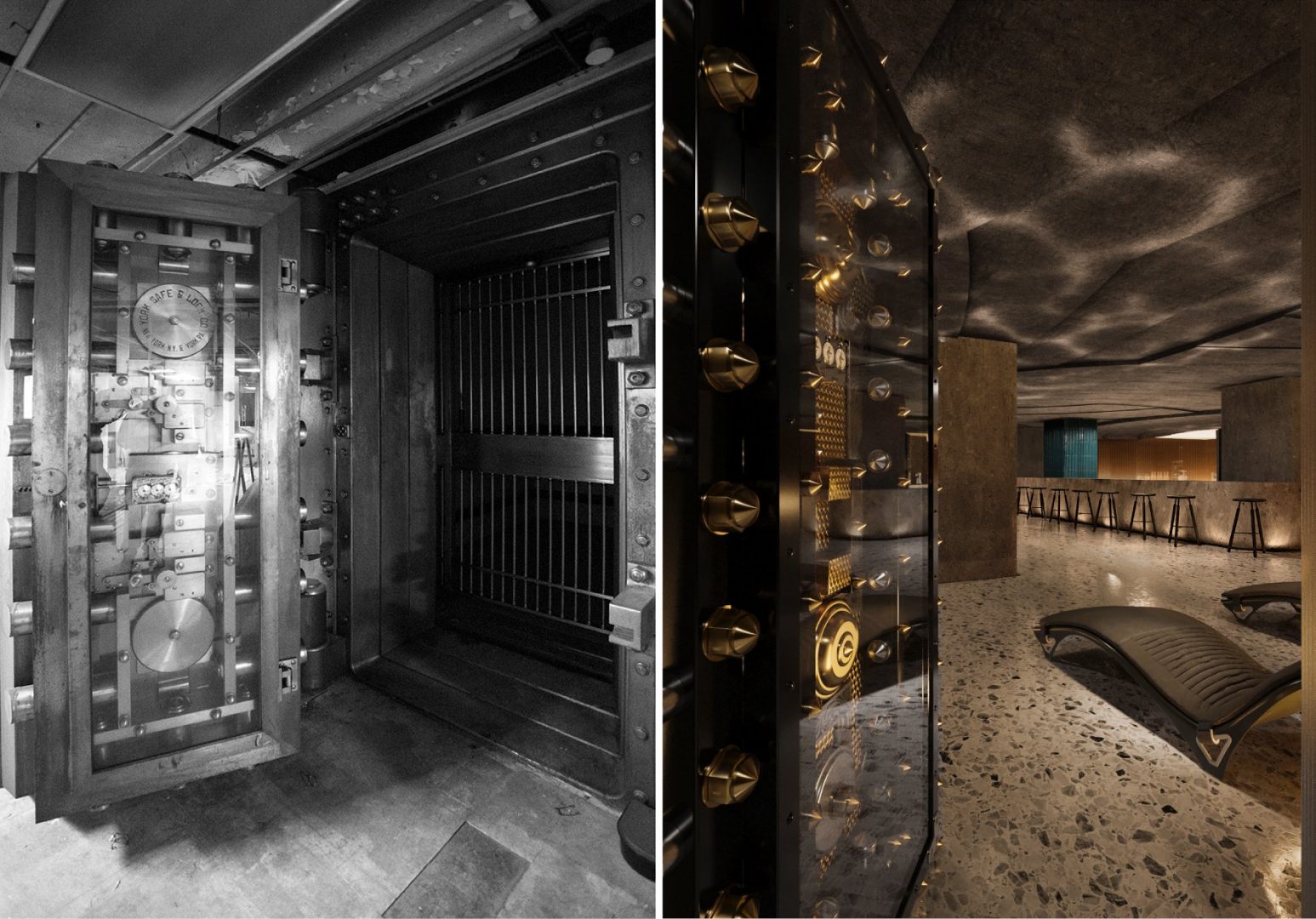 Image: a visualization of the safe in the swimming pool zone before and after
We kept an emblematic picture showing the friendship with American Indians – it serves as a decoration for the bar.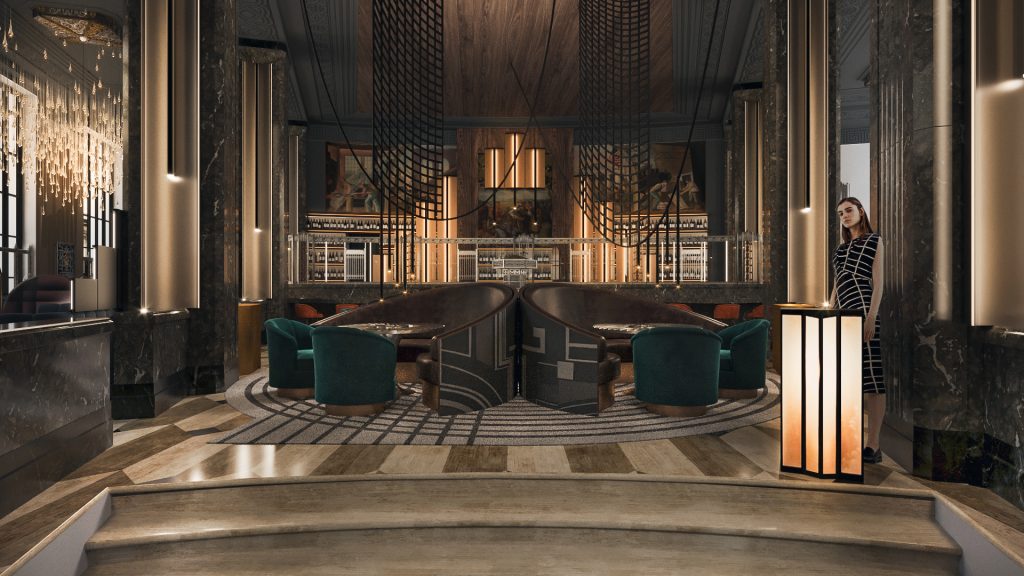 Image: a visualization of the NY Exchange bar zone
When designing furniture and decoration elements, we were finding inspiration in the authentic Art Deco works – stylized shells from earrings in a decoration of the swimming pool, broach and dinnerware patterns in the restaurant´s decoration, and the motives of a sculpture in a headboard design.
Spaces of the venue meet different interests of guests. Spa and wellness centre works as a healthy food café, and in the evening the spaces transforms into a cabaret. The most mysterious part is the passage to speak-easy bar / cabaret through hammam area.
The concept won The Creative Spark award 2018 in New York, TopHotel World tour conference.
Read more about the project here