LE LOUIS VERSAILLES CHÂTEAU MGALLERY
Paris, France
Opening date: 2017
Area: 1300 m2
Have you ever known that…
The Gardens of Versailles took nearly 40 years to complete and were valued by his highness Louis XIV as much as the palace itself? Thousands of men took part in the process, presenting detailed projects for each and every fountain and statue to the King himself, who was keen to oversee "every detail". We are no royalty, yet our strive for perfection is fit for a king.
In the interiors of renovated Hôtel Le Louis Versailles Château, just 200 meters from the Palace of Versailles and its Gardens, nature and the architectural ensemble join hands in a noble dance, telling the story of precious historic surroundings. The design harmoniously blends royal historic roots and contemporary elegance with bright, artistic touches.
Reflection in our design
Refined textures, baroque ornaments, moldings, classic French crystal and antique mirrors evoke the palace, acquiring a new identity through contemporary materials, elegant furniture and artwork. Antique gold and dark green, discernible colors of the Versailles gardens, dominate in the royal ambiance of the space.
The garden of Versailles grows through the lobby, where the floor design reflects the famous lawn pattern, while cone-cut treetops give off light, rather than shade, on reception desks. Painted walls, teleporting guests to gardens of the past, are made of modern concrete material.
The restaurant interior soaks guests into the theme of art de vivre, reflected in the contemporary art with an ironic twist, typical for our design style.
In bedrooms, the ensemble of history and artistry is less vibrant, ensuring royalty gets proper beauty rest. The cone-trimmed bushes here peak out subtly over the bedside tables. Imperial elegance of the painted bespoke ceiling repeats the design from one of the Palace halls, but in concrete texture. An antique style chandelier uses modern LED lamps, resembling exaggeratedly stretched out candles.
Key Points for Rejuvenation
The task was that the new interior was not only to tastefully reflect the exclusive location history but also the philosophy of MGallery brand. Moreover, we were challenged time and budget-wise: in order to start works on the bedrooms, we had to remain strictly within budget for the public zones.
With a background in restaurant business, we knew that it's essential to create a lush appearance with inexpensive means. The bar, a central element, was moved from a closed off area to the central lobby orangery, where it immediately attracts attention of guests and encourages to have a drink. Such reconfiguration of the space increased the guest flow, thus raising profits. Highlighted as above – by hypnotizing chandelier, resembling the roof shape of the Classic Palace – so below, by the carpet paraphrase of the iconic landscape. Such a solution has proven to be effective in terms of budget and timing.
We knew that newly renovated palace was business oriented for modern kings and queens. So, in the bedroom layout we thought through a spacious workplace with ergonomic modern furniture, ensuring that even the most boresome errands could be run with ease.
"How could you masterly blend the history of Versailles with modernity. You perfectly caught the idea of the brand!"

Senior Vice-President, Luxury Brand Management MGallery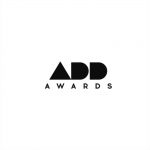 Category winner: HoReCa project
The Team
Design by Irina and Olga Sundukovy
Photo by Stephan Julliard