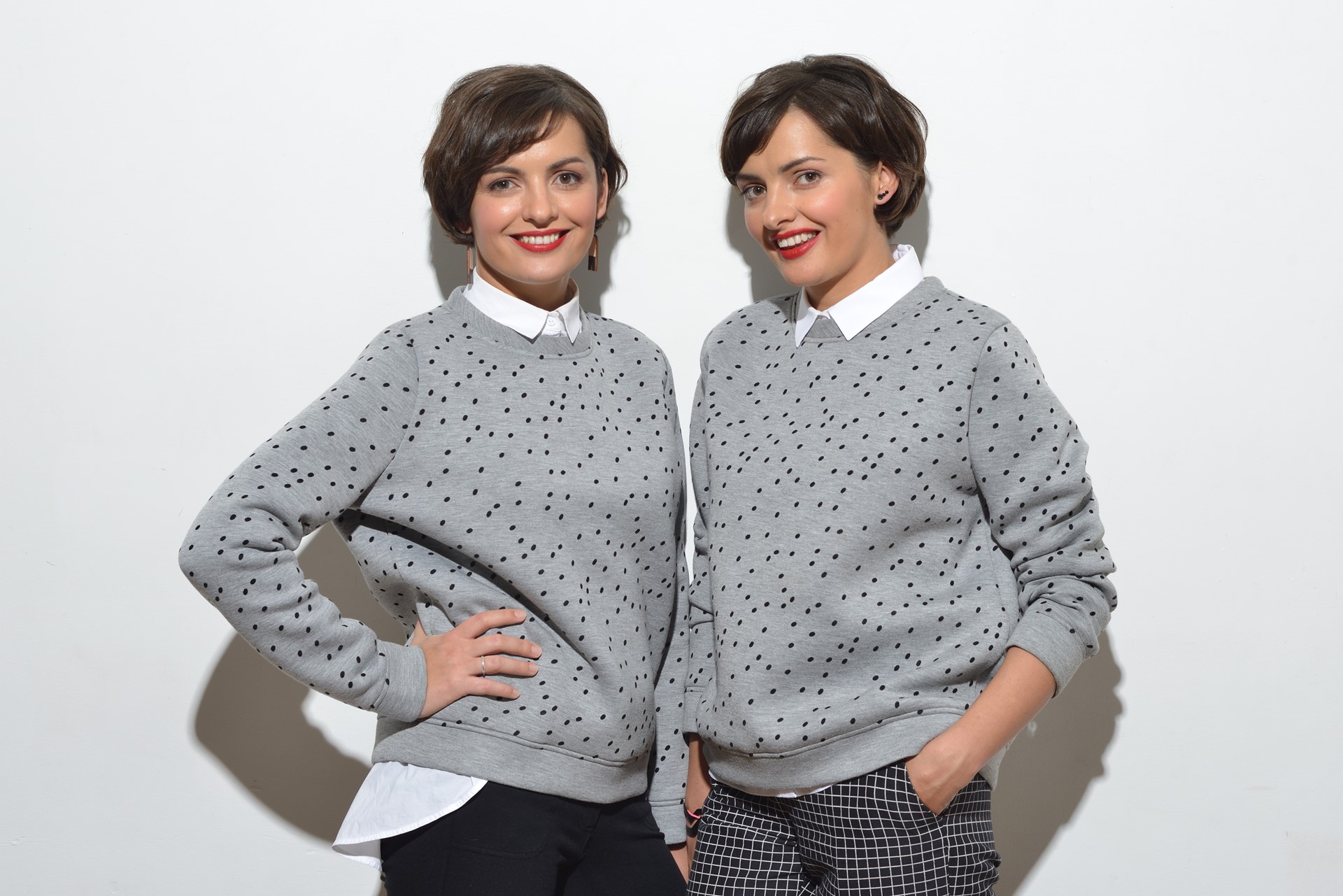 Sundukovy Sisters – history and modernity
Twins Irina and Olga Sundukovy founded eponymous design & architecture studio Sundukovy Sisters, or simply S+S, in 2004. The renowned interior designers in Russia, today the sisters create award-winning interiors for public places around the world.
The studio is known for a style that respects the history of each location while adding a contemporary, idiosyncratic twist and self-irony. The studio specializes in the upscale, luxury, lifestyle and boutique segments, having completed more than 30 hotel projects and 70 restaurants and bars.
From particulars to generals: from private interiors to public interiors
Sundukovy Sisters started out with private interiors, in parallel turning towards design of restaurants and cafes. We have gained vast experience working with clients from various countries as well as becoming one of the design trend setters among Moscow restaurants. We are pleased that our clients' restaurants such as Syrovarnya, Tagin, Voronezh, Odessa Mama, and Fresh are enjoyed by Muscovites, and also feature in the must-see list for visitors to Moscow.
Since 2013 Sundukovy Sisters have arrived on the international arena of public space interiors – starting to work with major hotel chains: Accor, Hilton, Rezidor, InterContinental Hotel Group IHG. The project's geographical coverage is constantly expanding, and rapidly going beyond the boundaries of not only Moscow, but also Russia.
In 2016 the Studio won two international competitions for the interior design of the Pullman Château de Versailles (France) and Pullman Berlin Schweizerhof (Germany).
Working on hotel projects sets new tasks for the Studio. Designs must be laconic yet informative, unobtrusive yet individual: but the main thing is that each hotel guest, whether a business traveller or a classical tourist, must feel the attention of the hotel, as though the design was made specifically for them.
Geographical coverage
Sundukovy Sisters have completed projects in with top-end restaurateurs and hoteliers across Russia, Europe, the USA, the Middle East and Asia
Design creation. From the idea to the design
How do we create designs? A public space is first of all people plus location.
We start our work from analyzing the audience. Who will come to have dinner in our restaurant – which travellers will stay in our hotel? It is these people – the clients -that will finally evaluate the results of our work.
The history of the place, its location is no less important. A hotel in Versailles, or a hotel in Tbilisi cannot be taken out of the context of their geographical and historical specifics.. They have to be and must be different – even if exactly  same type of travellers will stay there.
After an analysis of the public and the location, we define the idea of the new project for ourselves, depending on the client's wishes, while time frames and budget determine the specific tasks: what must be done to make the project work.
Our team then starts seeking specific solutions which need to comply with the functional tasks: ergonomic effectiveness, navigation, logistics, lighting, materials tactile features – which all form the demanding high quality of the public space interior.  Everything in the restaurant and the hotel needs to be comfortable and user-friendly for the guests. They need to be able to unwind, even if they have business meetings.
Finally after solving the functional tasks we come directly to the design itself. Our public space interiors must be part of the city space. The materials that we work with, objèts d'art, unexpected combinations – everything should create the mood for guests in harmonious combination with the geography and history of the location. Our interiors have a contemporary chic, yet foreshadow upcoming trends – establishing them as part of the unique Sundukovy Sisters style.
Sundukovy Sisters Style
Our style is a rational approach to design. From concept to finished design. Each project is unique and distinct, yet you can see Sundukovy Sisters recognisable hallmark in each of them.
Our style is idiosyncratic and contemporary, yet we are always moving forward, developing and striving to develop alongside our clients. We find our inspiration in travel, in the history of places and specific people rapid technological progress prompts us towards challenging solutions and combinations. There's always a sense of self-irony in our work.
Working with clients. Focussing on objectives and consulting
The starting points in all our work is Client's aims and objectives. However creative the flight of imagination may be, we start from the specific budget and the time frame. We have 5 to 10 people involved in each project.
Sundukovy Sisters has experience and contacts – the two important components in any business which are hard to overestimate. We work through partnership relations, and are ready to share our substantial expertise with our clients . We don't just create interior design, we consult: what needs to be done, to make your project succeed. How can we help guests find out about the whole range of the hotel's services hold a convenient business meeting or quickly find an alternative for breakfast if the restaurant is overcrowded? Finally, what can we do to make guests want to return to your particular hotel, where they enjoy a supporting embrace that feels like home?  We know that client loyalty is your primary task.
Advantages of working with Sundukovy Sisters
When you choose Sundukovy Sisters as partners, you know that your project will be completed on time and on budget.
It will be comfortable and atmospheric, with an individual design that anticipates upcoming design trends. It will remain up-to-date over subsequent years  because its idea is not based on design for design's sake, but on the history of the location, focussed on the people who will be using your restaurant and hotel services
We are pleased to offer you what your clients will like, what they will tell their friends about and what will finally become part of the city's own story.
Our
clients
What they did is just amazing
Truth is more of a stranger than fiction.
I can resist anything except temptation.
Press
about us